Indiana's winters are brutal. While we don't have the worst winters in the nation, it's easy for us to get mounds of snow, thanks to Lake Michigan. Snow looks picturesque from the warmth of our homes but going out into it is a major pain. Whether you use a snowplow or shovel it manually, it's a backbreaking task that takes a lot of time and effort. You might even have to get up extra early to make sure your driveway is cleared so you can get to work. And if you're a business owner, we don't have to tell you how important it is to have snow removed promptly. Here's how businesses and homeowners benefit from investing in professional snow plowing services.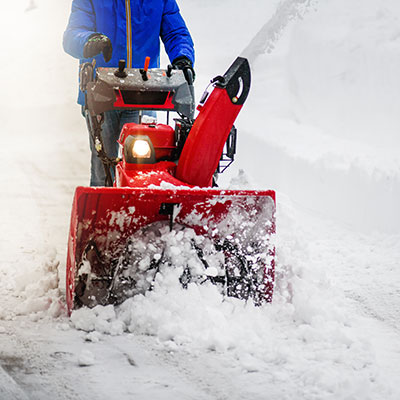 Benefits Of Hiring Snow Plowing Services During The Winter
Moving Snow Is A Pain – Literally
Attempting to push and lift all that snow can cause injury to your back and shoulders and strain many of your joints. By letting the professionals at Picasso handle things, you'll save yourself doctor co-pays.
Safer Properties
Slip, and falls are a menace for homeowners and business owners alike. If you're in charge of running a business or other commercial property, having your students, faculty, staff, employees, etc., in safe working conditions is necessary. Injured employees may require extensive medical leave until their injuries are healed, leaving you with a reduced workforce.
Make A Good First Impression
If you own or manage a business, you know that you only get one chance to make an excellent first impression. When customers are greeted with a parking lot that's more like an ice rink, they become frustrated and may decide to take their business somewhere else. Keeping your driveway, sidewalk, and parking lots ice-free is the way to go.
Medical Care Starts In The Parking Lot
Slip and falls can happen to anyone of any age, but senior citizens are the most susceptible. Many elderly folks already have problems with vision, balance, and bone density, which means they may not see the ground is icy, may not be able to recover and are more prone to breaking bones if they fall. Hip fractures are a common result of falls in seniors, and they can lead to major health problems and hospitalizations. Medical staff like paramedics are also more likely to slip and fall on ice because they deal with transporting patients. By opting for snow removal services, you can mitigate this risk.
Make Your Rental Property Safe For Tenants
The last thing you need is a tenant suing you because your apartment complex didn't sufficiently remove snow, and they fell. And if you happen to manage a larger complex with multiple buildings, that risk increases. The more people living in your building, the greater the chances that someone could hurt themselves. Then there are the potential tenants to consider. If someone is coming to visit your property, with the hopes of maybe living there, you want to show them that you take care of fallen snow. Otherwise, they may decide to rent somewhere else.
Make Shopping Trips More Enjoyable
Christmas will soon be upon us, which means there are thousands of people frantically searching for the perfect gift at the local malls and shopping centers. Hiring a professional snow removal service for these types of properties is a no-brainer. Shoppers coming into the mall won't track in the snow on their boots, where it will melt all over the tile floors and make things slippery. Snow removal also makes things safer for shoppers exiting the mall. With all those bags and packages in hand, they need to have peace of mind knowing they won't fall and damage themselves or their gifts. Lastly, when parking lots are cleared effectively, it ensures the maximum number of customers because the parking lot lines are visible. When they're covered in snow, people will do their best and guestimate where the lines are, but this could be accidentally squeezing out a space or two. That's two fewer customers who can spend money at your business.
Save Time
Of all the things we could spend our time doing, digging out of snow is not one of them. Dealing with the shorter days and lack of sunlight in winter is bad enough, but spending an hour or more just to get out of the house is annoying, and it adds a layer of frustration that doesn't need to be there. Instead, you can wait for Picasso to clear your property! And since we have the trucks and equipment, we'll get it done in half the time it would take you.
Find Residential And Commercial Snow Removal Near Indianapolis
Are you tired of getting up early to plow or shovel and hurting your knees and back? Let us do all the heavy lifting for you! Picasso Lawn & Landscape offers not only lawn care services but also snow removal services for both residential and commercial customers. Let's add you to our snow removal roster! Call 317-253-5296 or leave us a message online.
If you're interested in learning more about caring for your yard or upgrading your landscape, be sure to check out our past blog posts here.