What you do (or don't do) as part of your spring lawn care can make or break your yard's health and appearance for the entire year. Whether you've already begun cleaning up the yard or plant too soon, Picasso Lawn & Landscaping will perform these vital services to get your lawn on the path to success.
How To Get Your Yard Ready For Spring
Use Herbicide
Weeds are great survivors. Many species spread through robust root systems beneath the soil. That's why it can seem frustrating that, despite manually digging up weeds as you see them, they keep coming back. We use a pre-emergent weed control at the beginning of the season to stop them from germinating in the first place. April is the ideal time to do this before the full summer sun awakens weeds from their winter slumber. Throughout the remainder of the season, we'll spot treat for weeds using a post-emergent herbicide as part of our seasonal fertilization program for lawns.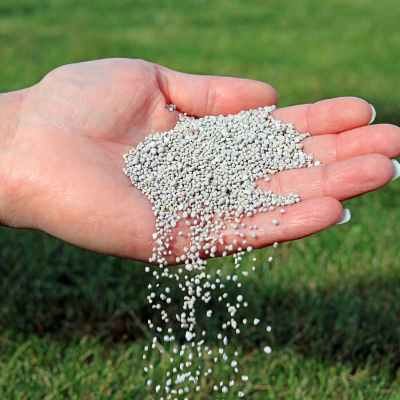 Disperse Fertilizer
Now that weeds are taken care of, we can turn our attention to fertilizing your turfgrass. Our fertilizer provides your turfgrass with the three key nutrients it needs to thrive: nitrogen, phosphorus, and potassium. Nitrogen helps plants build strong stems and sturdy leaves. Phosphorus strengthens the roots. Potassium gives your plants resistance to stress conditions like extreme heat and drought. As we make our visits through the year, we will adjust our fertilization strategy according to your lawn needs at that time of year. We can also include grub control during these visits if we notice these common lawn pests making an appearance.
Get Mulch Delivery
Picasso Lawn & Landscaping offers our customers premium black or brown dyed mulch, so it blends in with your existing landscaping. Mulch not only looks nice in flower beds, but it also provides a variety of functional benefits. As the mulch breaks down over time, it will provide your flowers, trees, and shrubs with the same nutrients in concentrated fertilizers. Mulch also protects your ornamental plants from harsh summer conditions by trapping in excess moisture. Lastly, interspersing mulch into your garden beds or around the base of your trees can suppress weed growth. Weeds need a lot of direct sunlight, but the sun won't reach the weed seeds beneath a layer of mulch.
Perform Aeration
As organic matter like grass clippings and dead leaves break down, they form what is known as "thatch." Having some thatch on your lawn is a good thing. For example, by using the mulching attachment on your mower, you can turn your grass clippings into free mulch! You may have noticed that as the old grass clippings break down, they turn a strawlike color. This is thatch. When this layer becomes too thick, it can begin to harm the lawn by creating compacted soil. Soil that is compacted will not let enough air, water, light, and nutrients reach the grass's roots. Lawn aeration, or core aeration, is the process of removing small plugs of soil from your lawn using a specialized machine. These cores are left on the surface and will break down naturally like compost. Spring and fall are the best times to have this vital service done. You don't want to waste money apply fertilizer if the thatch will prevent it from absorbing correctly.
Thicken Up Grass With Overseeding
Overseeding is the yin to aeration's yang. They go together so well because aeration creates the ideal scenario for overseeding. The tiny holes created by the aerator allow the new grass seed to nestle securely in the soil. The process of overseeding is merely scattering turfgrass seeds over the yard. It's great because it will fix fully bare patches and thinning patches at the same time.
Leave Mowing To The Pros
Mowing may seem tedious at times, especially after a long day of work in the middle of a hot summer. When you come home, you want to relax, not be sweaty. However, keeping up with mowing, and mowing correctly, is one of the best ways to care for your yard. Mow too short, and you may see weeds pop up. Mow too high, and you could wind up with lawn diseases like mold, mildew, and fungi that thrive in dark, moist environments. If you elect to have lawn mowing services, we will visit your property on a weekly basis for 28 weeks straight. All you have to do is enjoy your yard!
Find Lawn Care Services Near Indianapolis
The experts at Picasso Lawn & Landscaping can perform any of the above services to meet your lawn care needs. We proudly service the Indianapolis metro area, including Carmel, McCordsville, Noblesville, and Fishers. Our weed control and fertilization service simultaneously combats tough seasonal broadleaf weeds while also nourishing your turfgrass. If you'd like to give your yard a makeover, we can help design and build landscaping as well. We'd love to chat with you about your spring lawn care goals! Call 317-253-5296 or leave us a message online.
Don't forget to check out our monthly blog for more yard care tips and like us on Facebook to stay updated on the latest deals!